Meet our volunteer Board of Directors
Dave Donaldson
Chair
Dave Donaldson is the retired Dean of the School of Business at Algonquin College and previously Dean, Hospitality, Business and Music at Vancouver Community College. He is currently on the board of Ottawa Markets with previous volunteerism including chair of the Ottawa Chamber of Commerce and the Association of Canadian Business Schools. Additional community activity has included member of the Tourism Development Council of Ottawa Tourism, past director with that organization, BC Restaurant and Food Services Association, Council of Tourism Associations and Director, Tourism Vancouver. He was a member of the Yes 2010 Steering Council which generated the vote endorsing the 2010 Winter Olympic Games and a founding principal in Stars4SUCCESS, a unique partnership with downtown Vancouver hotels which retrained street youth.
Dave has been recognized by the Canadian Association of Food Professionals with an Educational Excellence Award and the Food Executive of the Year for western Canada. He has a lifetime membership with the Ottawa Board of Trade, received the Algonquin College President's Star award and was the inaugural winner of the Community Booster award from the Best Ottawa Business (BOBs) awards. He was awarded the Queen's Diamond Jubilee medal and the Order of the Tulip as a Chamber past chair. He has also received an Algonquin College Student Association award of excellence recognizing outstanding contribution to student life at Algonquin. He has a Bachelor of Education degree (McGill) and an MBA (Simon Fraser University).
Tom Burrow
Board Member
Tom is an accomplished senior financial services professional operating two lines of business: a mortgage agent with Mortgage Brokers Ottawa and a senior foreign exchange consultant with Knightsbridge Foreign Exchange.
Tom has been very active in the community since arriving in Ottawa over a decade ago. He is the founder and President of the Ottawa Whisky Guild and has served on the Board of the Ottawa Jazz Festival, the Ottawa Gymnastics Club, the Sierra Club Foundation, the Kiwanis Club and the Canadian Society of Association Executives. The Ottawa Whisky Guild is an active contributor to local charities like and the Royal Ottawa Foundation for Mental Health, and the YMCA. In the past 3 years they have donated over $20,000 to Shepherds of Good Hope.
Tom and his wife Helen split their time between their home in Ottawa and their summer residence in Lunenburg, Nova Scotia. They have a daughter Darla and two sons, Daniel and Jonathan, all three live in Ottawa. In his downtime, he loves kayaking, gardening, photography, home renovations, and of course, whisky tasting.
Catherine Danbrook
Vice-Chair
Catherine has over 35 years of health care experience, including more than 25 years in leadership positions in both community and hospital organizations. Her areas of expertise include Geriatrics, Mental Health, Palliative and Hospice Care, Home and Community Care and Rehabilitation. Recently retired after eight years as CEO of Community Care Health Network in Kawartha Lakes, Catherine has held positions of Vice-President Clinical Programs at The Ottawa Hospital; Chief Executive Officer of the Rehabilitation Centre of Ottawa; and Executive Director of the Ottawa-Carleton Regional Home Care Program. While in Kawartha Lakes, Catherine chaired The Central East LHIN Mental Health Network as well as the Central East Senior Care Network.
Catherine holds a Master of Health Administration degree and a Bachelor of Science in Nursing degree, both from the University of Ottawa and is a Certified Health Executive with the Canadian College of Health Leaders. She has interests in change management, quality improvement, patient safety, and population health initiatives.
Catherine was a surveyor with Accreditation Canada on its National and International teams for 12 years and in the spring of 2019, she was appointed to the Ontario Consent and Capacity Board as a Public Member.
Catherine also serves as Chair of the Governance Committee.
Robin Sellar
Treasurer
Robin Sellar has over 30 years of executive-level experience in external audit, taxation, corporate and financial planning, risk management, internal audit, strategy development, and governance and alliance management. She is a highly experienced, mature professional with outstanding credentials and impeccable personal ethics. She is an accomplished communicator, composed and diplomatic, and has had extensive experience speaking to large audiences, especially in the area of governance, risk management and internal audit. Robin is currently the Managing Partner of Sellar Consulting, successfully providing governance, risk management, performance management and assurance services to public and private sector organizations.
She is a global thought leader at the Committee level with the Institute of Internal Auditors. She has significant governance experience and currently serves on a number of paid and volunteer Boards as Chair of the Audit Committee and/or Treasurer.
Robin is a Chartered Accountant, a US CPA, CIA, and holds a Kellogg MBA from Northwestern, Illinois.
Robin also serves as Chair of the Finance Committee.
Steve Ball
Board Member
Steve is President of the Ottawa Gatineau Hotel Association and is also involved with Ottawa Tourism and Ottawa Celebrations Inc.
Steve's previous positions included Vice President of Media at the Canadian Medical Association and Publisher with St. Joseph Media. He has three grown children and is very active in the community.
Chantal Desmarais Barton
Board Member
Chantal is a dynamic leader and innovator who has advanced social, educational, scientific, technological, and healthcare outcomes over a 20+ year career span.
She provides advice to researchers and senior executives in her current role at Canada's largest federal Research & Development organization.
Chantal is fluently bilingual, holds a Ph.D. in Psychology, a Bachelor of Science in Biology, a Project Management Professional accreditation and has undertaken Social Organization Management studies.
She has previous experience as the President and Chair of a non-profit board. Chantal also enjoys sailing.
Chantal also serves as Chair of the Human Resources Committee and a Director on the Finance Committee.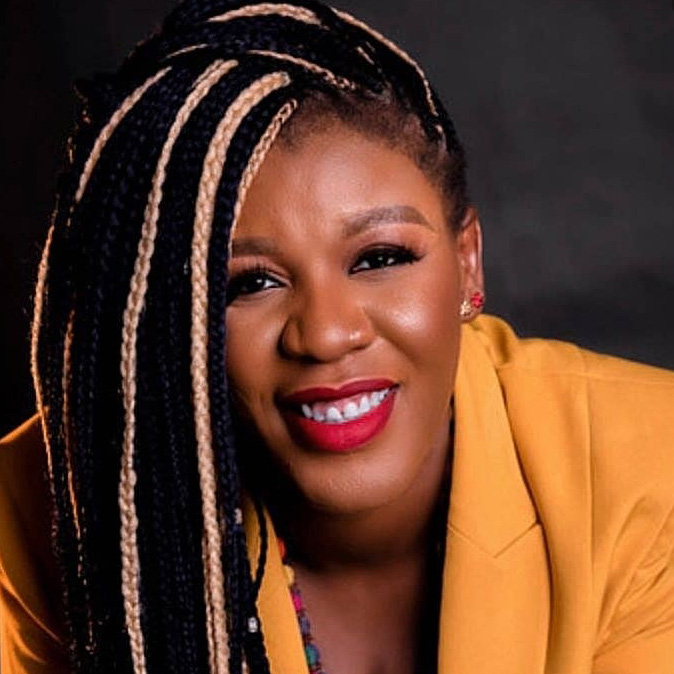 Louisa Ibhaze
Board Member
Louisa has more than 15 years of experience successfully managing the implementation of equitable and inclusive transformative policy programming across sectors in Africa and North America. She has worked in international development with the non-profit sector (DEI, newcomer settlement & integration, digital projects, literacy promotion, reproductive health, women in STEM) and the Government of Canada (inclusive engagement, higher education quality assurance & accreditation). She is also a champion of newcomers, and has helped professional newcomer women and racialized populations address employment barriers, integrate, and successfully navigate the Canadian professional terrain through bridging communication gaps, cultural understanding, mentorship, and job retention support.
Louisa is a champion of anti-racism, diversity, equity, inclusion and belonging. She understands that promoting and creating diverse, equitable, and inclusive communities where everyone has a voice is a catalyst for success and achieving a better world. She is an accomplished author and the founder of The Ottawa Black Bookclub and The Melanin Djali Project.
Louisa also serves on the HR Committee.
Donna Lougheed
Board Member
Donna Lougheed is a semi-retired psychiatrist with many years of experience working with adults who are experiencing homelessness or marginally housed. She has worked with the Royal Ottawa Hospital, the Ottawa Hospital, Canadian Mental Health Association, and Renfrew County Mental Health Services. In addition, she spent a formative year in Jamaica working as a general psychiatrist in the public health care system. A professor at the University of Ottawa, Donna has taught health care professionals, emphasising the concepts of social determinants of health in the Canadian health care system, and the biopsychosocial model of understanding and treating mental illness. She previously served on the boards of Ottawa Salus, and Project Upstream.
Prior to specializing in psychiatry, Dr Lougheed worked as a family physician in rural British Columbia. Her interests include international and cross-cultural issues in psychiatry and health. She is active in her woodlot when she is not singing in a community choir.
Donna also serves as member of the finance committee.
Darryl Squires
Board Member
Darryl Squires has been active for the last 15 years as the co-owner of a successful medium sized construction firm and property developer. Prior to that he spent 11 years in a senior financial role advising public corporations on mergers and acquisition and raising equity and debt capital. He also has experience sitting on the board of directors of public and private corporations, including audit committee service. Darryl has an HBA from the Ivey School of Business (with distinction) at the University of Western Ontario.
Darryl also serves on the Finance Committee.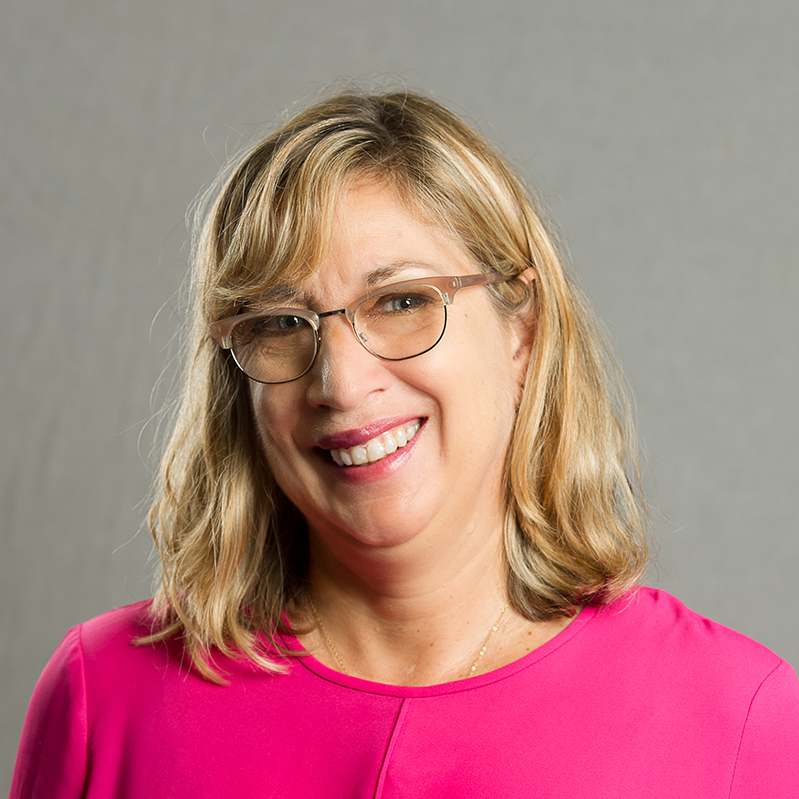 Julie Terrien
Board Member
Julie is employed with the Canadian Bar Association in the position of Law Reform Liaison.
Prior to the Canadian Bar association Julie was a Senior Counsel at the Supreme Court of Canada since 1990 where she was responsible for the planning, direction and provision of legal advice to the Office of the Registrar and the Supreme Court judges.
Her volunteer work included Board Director and past President, Roberts Smart Centre (1991-1997), a tertiary provider and provincial leader in the delivery of inclusive, community-based, individualized treatment and clinical services to improve the lives of youth and their families from across Ontario living with complex mental health and behavioural needs. Julie is an active Community Kitchen volunteer with Shepherds.
Julie also serves on the Governance Committee.
John Peters
Emeritus Officer
John has been on the Board of Directors of Shepherds of Good Hope since 1993. He has served as Chair and Vice-Chair of the Board as well as Chair of the Human Resources Committee, to which he continues to contribute to as a member. John is also Past Chair and a Director on the Shepherds of Good Hope Foundation Board.
John is a partner at Gowling WLG practising in the Advocacy Department and in particular, the Employment, Labour and Equalities Group. Prior to joining Gowling WLG, John was Principal Litigation Counsel at Export Development Canada (EDC) where he led the Litigation Management team, which delivers advice on all liability-related issues. With over 28 years of experience as a lawyer, John has extensive legal knowledge and experience in the areas of insurance and employment law as well as general litigation matters.
John has received both the Gordon F. Henderson Award from the County of Carleton Law Association (2007) and the Sovereign's Medal for Volunteers from the Governor General of Canada (August 2017) in recognition of his work with Shepherds.
John will continue to serve as a member of the HRC and became the first Emeritus Officer appointed by our board of directors.
Julie Gagnon
Board Member
Julie has over 15 years of financial management experience and currently provides strategic financial advice to IT executives at the Canada Revenue Agency. She has a strong commitment and passion to help her community in tax clinics and financial literacy.
Julie is fluently bilingual, is a Chartered Professional Accountant, Chartered Public Finance Accountant (UK). She has previous experience as a board member and Chair of the Finance Committee for Mothercraft Ottawa.
Ahmer Gulzar
Board Member
Ahmer is a technology leader with a wide range of experience in the public, private and non-profit sectors. As the Director of Information Systems and Web Services, he is a member of the senior leadership team at the Canadian Centre on Substance Use and Addiction (CCSA) where he is responsible for aligning organizational goals with technology strategy and implementation.
Ahmer is co-chair of CCSA's Equity, Diversity and Inclusion (EDI) Committee since the committee's inception in 2020. His areas of expertise include technology strategy, enterprise and business architecture, digital services, cybersecurity, people leadership, human resources and EDI.
Ahmer holds an Executive MBA from the University of Ottawa, Bachelors of Engineering from Carleton University, is a licensed professional engineer, a Project Management Professional and is ITIL certified. In addition to serving on the board of directors of Shepherds of Good Hope, he is a community board member for the Queensway Carleton Hospital.