Katrina Barclay
Katrina is best known in Ottawa as the founder and owner of Malenka Originals, a niche boutique and workshop in Hintonburg focused on transforming and upcycling furniture. Her contributions in business and the community led to her becoming a FortyUnder40 recipient in 2016. Katrina recently completed an MBA with a focus on entrepreneurship at the University of Ottawa's Telfer School of Management and has since started two new roles – one at management consultancy Gerald Pulvermacher and Associates, and the other at Telfer's Family Enterprise Legacy Institute. Prior to pivoting to business, Katrina had a career in media, working at the CBC and BBC. Katrina also sits on the Board of Helping with Furniture (HWF), an award-winning not-for-profit that provides gently used furniture & household items, refurbished bicycles & laptops to families and individuals in distress.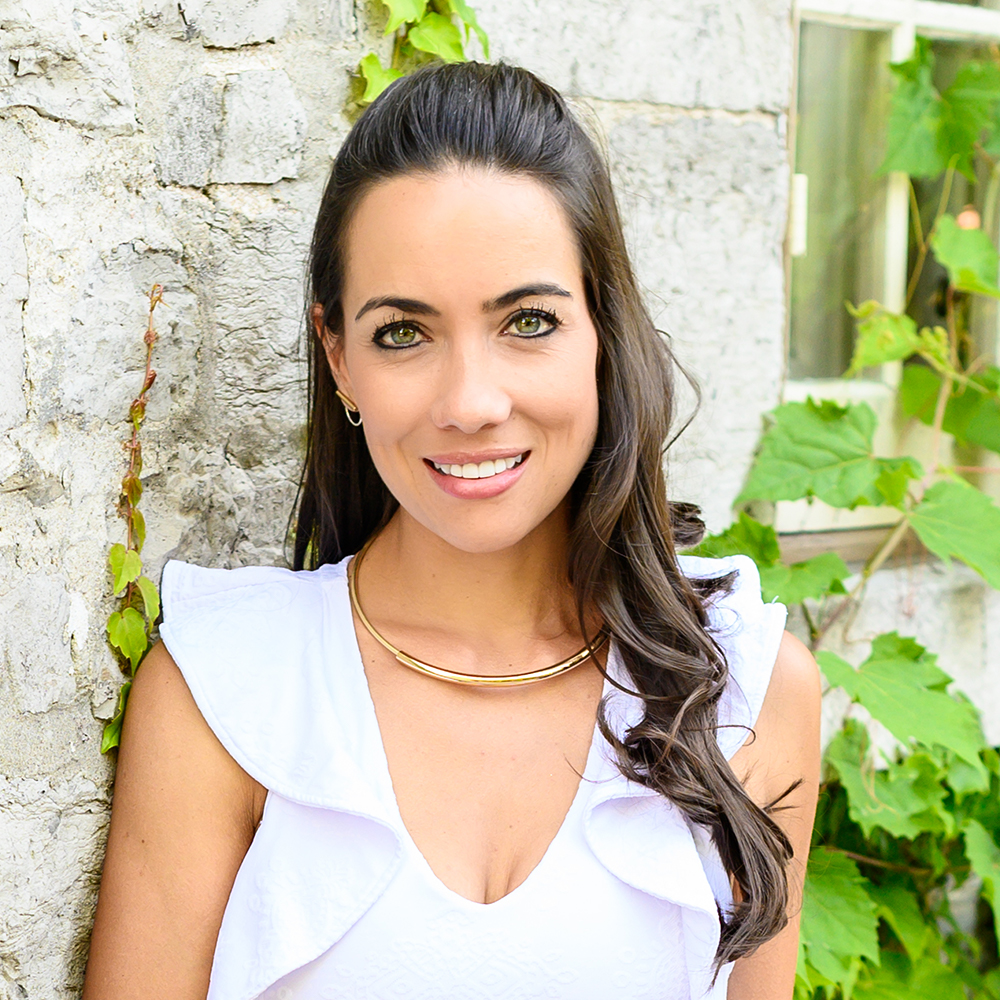 Sofia Borsten
Born and raised in Guatemala, Sofia majored in graphic design with a specialization in marketing, advertising and communication. She has 20 years of experience in the marketing and advertising industries. Sofia moved to Ottawa in 2008 and has since worked in retail, fitness and hospitality, discovering different sectors of the Ottawa market. Currently, Sofia is the Director of Marketing for a group of restaurants which include Zak's Diner (ByWard Market, Elgin St, Kanata, Carleton Place), The Grand Pizzeria, Metropolitain Brasserie, Apothecary Lounge, YOW – York on William, and Zak's Cantina. She is part of the Ottawa Tourism Board of Directors and a Board Member of the Kanata Central BIA. Sofia is an active member of the Ottawa Tourism Marketing Committee and ByWard Market BIA Marketing Committee. Sofia is also an interior designer and concept developer, and is currently working on two new restaurants in the ByWard Market: Starling and Rooftop Ottawa. Sofia is the founder of the Pay it Forward initiative within in the group of restaurants, which feeds families in need in association with the Lowertown Community Resource Centre.
Katie Griffin
Katie Griffin has spent nearly a decade covering the biggest stories in Ottawa and across Eastern Ontario.
Katie started her career at CTV Ottawa where she has been a reporter, producer and the co-anchor of CTV News at 6 on weekends. In January 2020 she took on the newly created role of multi-skilled journalist: shooting, writing and editing her own stories for television, radio and online audiences.
Katie graduated from Carleton University with a Bachelor of Journalism honours degree and a minor in law. She also studied American Sign Language.
Prior to CTV Ottawa, Katie interned at Global News in Toronto and at CBC's foreign bureau in London.
When she's not in the newsroom, Katie loves to travel, spend time with family, volunteer at community events and whipping up sweet creations in the kitchen.
Elizabeth Manley
Elizabeth Manley is a certified performance/executive life coach with more than 30 years experience in both amateur and professional figure skating. She was the first Canadian female to successfully land a triple-double combination jump in competition. She has participated in two Olympic Games (where she won the 1988 silver medal and became the Olympic freestyle champion), six World Championships and has won three National Titles. Reliving her incredible journey for audiences, Manley gives a behind-the-scenes glimpse into what it takes to make it to the top and speaks with honesty about the importance of mental health and surviving the loss of her parents.
Since her retirement from amateur competition, Manley was awarded The Royal Order of Canada and became a member of the Canadian Olympic Hall of Fame, the Ottawa Sports Hall of Fame and the Skate Canada Hall of Fame. In 2014, she was also inducted into Canada's Sports Hall of Fame.
Elizabeth has become a Producer of the charity event Elizabeth Manley and Friends for Mental Health (and regularly works with the Canadian Mental Health Association), and is a member of the Cancer Foundation Courage Campaign Presidents' Advisory Circle in Ottawa. Elizabeth has spoken to more than 75 schools on the importance of Mental Health, Bullying and Teen Suicide.
Melissa Shabinksy
Melissa is an entrepreneur and active community supporter. She is the co-founder of the first Fairy Godmother chapter in Canada, a non-profit organization dedicated to making prom night magical for underprivileged teens by providing them with formal wear, shoes, and accessories. Since 2002, her organization has helped to send over 3,000 teens off to prom and was selected as a CTV national success story. For 10 years she was also a monthly volunteer with the Look Good Feel Better Program, helping cancer patients deal with the appearance-related side effects of cancer treatment plus was the co-chair for the Bust a Move fundraising initiative helping to raise over $1 million for the Ottawa Regional Cancer Foundation. She sat on the board of the Shepherds of Good Hope Foundation for 5 years and continues to support the organization through community engagement.
Kurt Stoodley
A former broadcaster who spent over 30 years in Radio and Television, Kurt is now carving out a career as a Realtor in Ottawa, working with ReMax Affiliates for the past 7 years. Married to Erin Lannan of Miramichi NB, Kurt has two Children, Shannon and Keeghan, who both live in Halifax NS. He is also a proud Grandfather to Colin and Nora, who both call him "Bop"! Always happy to help out in the community, Kurt continues to give back, helping with various charities and initiatives in Ottawa, including Shepherds of Good Hope!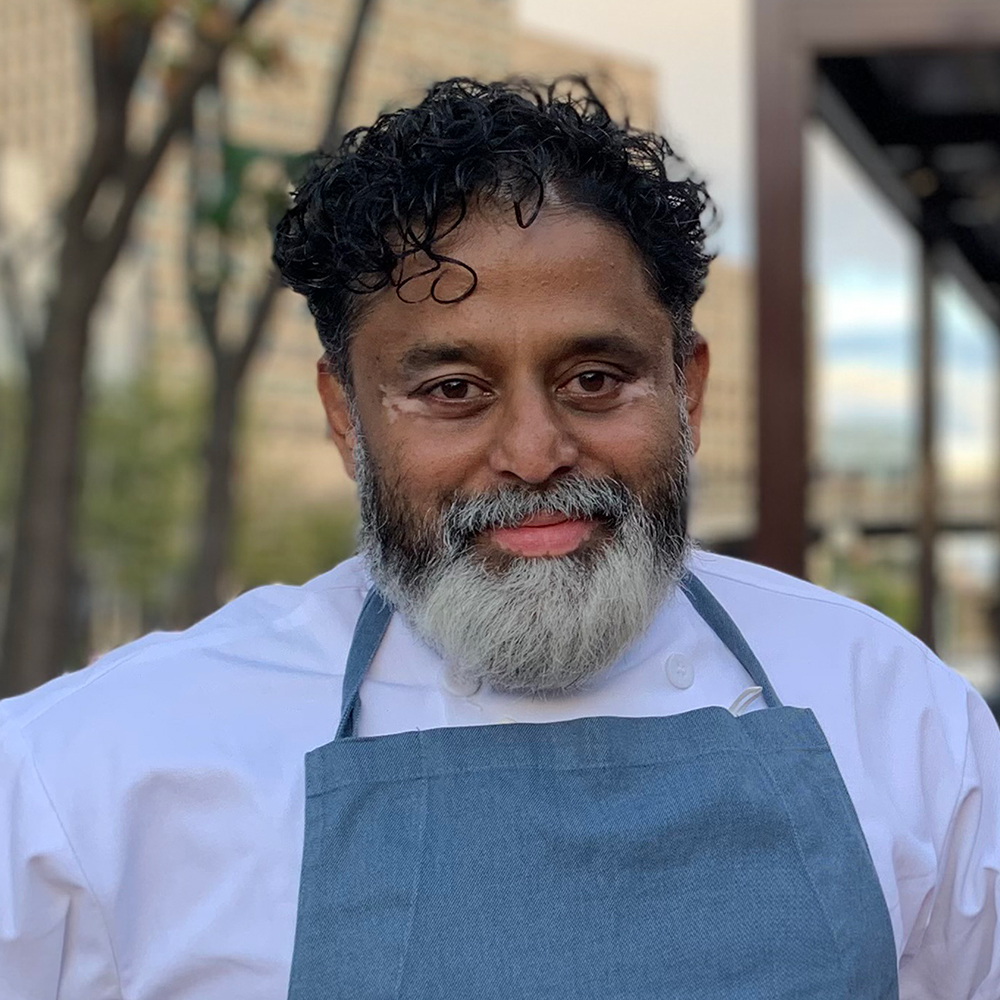 Joe Thottungal
Joe Thottungal is the chef and owner of both the Coconut Lagoon restaurant and Thali Coconut Lagoon in Ottawa.
For five years, he worked in hotel kitchens in Toronto and Windsor, as well as the Crowne Plaza Hotel in Ottawa, where he earned his Certified Chef de Cuisine (CCC) designation. In 2008, Joe was named Ottawa Chef of the Year by the Canadian Culinary Federation. In 2016, he won top prize at Ottawa's Gold Medal Plates competition, followed by a silver medal at the 2017 Canadian Culinary Championships. In 2019, he published 'Coconut Lagoon, Recipes from South Indian Kitchen,' and went on to win Gold in Taste Canada 2020.
Joe received the Order of Ottawa in 2020, awarded Outstanding Individual Philanthropist 2020, and Community Builder 2020. Joe is also the Culinary director of Food for Thought Cafe.
Joe lives in Ottawa with his wife and three children.
Michael Williams
Michael Williams is a Partner in the Ottawa office of Odgers Berndtson. Michael specializes in recruiting top candidates into leadership roles in the not-for-profit, charitable and technology sectors. Michael is known for working very closely with his clients, providing strategic guidance throughout the search process.
Prior to joining Odgers Berndtson, Michael worked for a national health charity where he headed up their business development efforts – giving him an in-depth knowledge of the charitable landscape in Canada. Before that, he spent 8 years with two leading Canadian search firms focused on recruiting senior-level roles.
Michael holds a Bachelor of Arts, Political Science from the University of Ottawa and is bilingual in both official languages. He serves on the advisory board of PayShepherd, a Calgary-based technology SaaS start-up and is an active volunteer with the Canadian Hospice Palliative Care Association. In 2018, Michael was named a Forty Under 40 recipient, one of Ottawa's most prestigious business awards.