Shepherds of Good Hope
Foundation Team
Deirdre Freiheit
President & Chief Executive Officer
Deirdre Freiheit is President & CEO of Shepherds of Good Hope and Shepherds of Good Hope Foundation. SGH is a dynamic, innovative organization that cares for the needs of adults experiencing homelessness and who live with mental health challenges, substance use disorders and trauma. SGH operates a large homeless shelter, soup kitchen, and five supportive housing residences.
Deirdre has been a leader in the not-for-profit sector for almost 30 years, having previously been Executive Director of the Health Charities Coalition of Canada and CEO of the Canadian Lung Association. She is a former member of the Institute Advisory Board for Nutrition, Metabolism and Diabetes of the Canadian Institutes of Health Research, a lay reviewer on the Heart & Stroke Foundation research grant review panels and is a passionate advocate for marginalized populations. Deirdre is a graduate of Atlantic Business College in New Brunswick.
David Gourlay
Vice-President
David's career is characterized by a passion for people, relationships and building the community he was born, raised and lives in – Ottawa. David had a 10+ year in the private sector following a first 15-year career in the Government of Canada and the City of Ottawa. David's commitment to community is important to him and he has served on the Board of Directors for the Ottawa Public Library, the Ottawa Community Housing Foundation and is currently a Director at the Ottawa Sport Council. David established the Ottawa Champions Baseball Club and proudly co-founded the Miracle League of Ottawa to provide children with special needs a fully accessible and inclusive baseball facility in Orleans.
In June 2009, David received an Ottawa Business Journal "40Under40" Award and in 2014, David became a Member of the Order of Ottawa as recognized by Mayor Watson for his contributions to the local community. David lives in Kanata with his wife Danielle and their two children.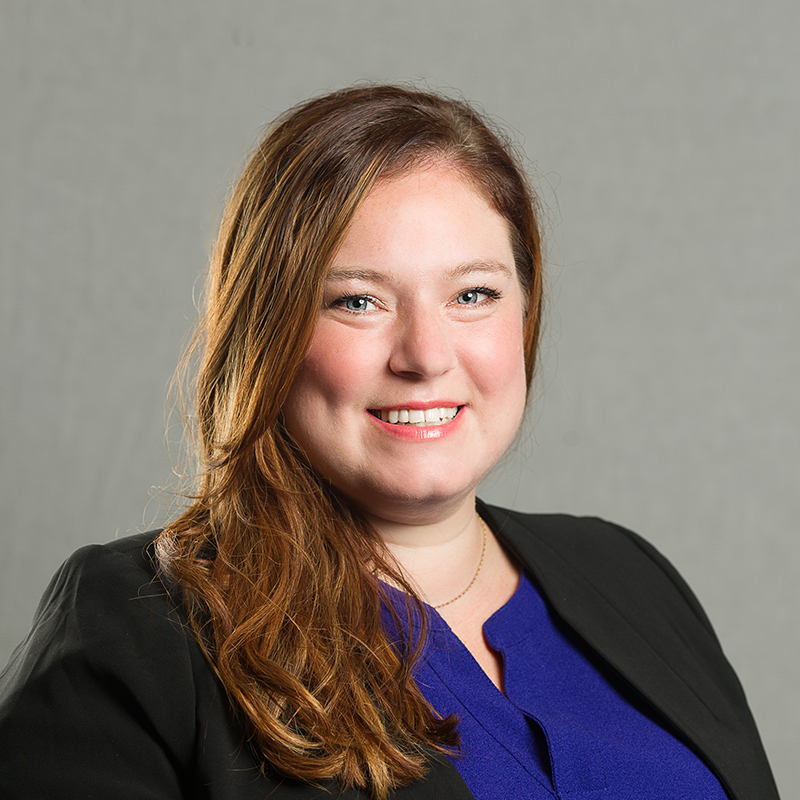 Meighan Hartley
Senior Manager, Donor Relations & Annual Giving
Born and raised in Alberta, Meighan has been a community-oriented individual from the get-go. With support from her family, she even ran her first fundraiser at the age of 8.
Since relocating to Ottawa in 2002 to obtain her Bachelor's degree at the University of Ottawa, Meighan went on to develop and hone her fundraising skills by completing her post-graduate studies in Volunteer and Resource Management at Georgian College. Having spent the last 16 years in the non-profit and charitable sector, Meighan is committed to supporting the Ottawa community in her professional life, while lending her spare time to various efforts and initiatives across the region. She has spent the last six years on the Board of Directors for The Orleans Preschool, and has provided support for other volunteer committees covering a myriad of causes.
Meighan has always enjoyed working in the realm of donor relations and annual giving. This is her preferred niche, as it allows her to focus on her own passions of writing, storytelling, and relationship building, while connecting donors to projects that strongly align with their personal interests.
Corey Roberge
Database & Gift Processing Coordinator
Born and raised in Ottawa, Corey studied at Carleton University and obtained a Bachelor's degree in Communications & Media Studies, along with a Minor in English Literature Studies. Following his time there, he spent a brief period working as a civil servant for the Federal Government, before moving on to Shepherds of Good Hope. He handles the processing of gifts through the foundation, and likely if you've called in to make a donation, then he's the one you've spoken to!
On his time off he enjoys reading, writing, and spending time with his friends.
Temitayo Sharon Adunmo
Coordinator, Donor Stewardship & Community Events
Born and raised in Ibadan, Nigeria. Sharon relocated to Ottawa in 2021 to complete her master's degree in Feminist and Gender Studies, after completing her undergraduate degree in Social Justice from Nigeria. Sharon started as a volunteer at the Shepherds of Good Hope Foundation and her hard work led her to being hired to the Foundation. She loves spending time speaking with people and learning from them and giving back to the community. While at work, you can find Sharon corresponding with donors and community partners, providing information and support to individuals and corporations contacting the foundation.
In her free time Sharon enjoys reading and has her own book club dedicated to African and feminist literature. She's also a self-declared eat-all-a-tarian who enjoys napping.