Join us for the (virtual) summer event of the year!
The power of music – how it inspires generations, how it empowers us, how it tells our story and gives us hope and optimism – these values will all be on display for Shepherds of Good Hope's first ever virtual concert, Sing for Hope!
At Shepherds of Good Hope, we believe that homelessness is an experience, not an identity. We are committed to ending homelessness in our community by moving people from shelters and into permanent housing. We know that music has the power to connect us to our emotions and to elevate our community spirit. By amplifying our voices and bringing together incredible local talent, we hope to help return a smile to each of our faces following this long, cold winter, and the pandemic.
Sing for Hope is a musical experience that promises to inspire you, have you tapping your feet and singing along!
We are honoured to welcome critically acclaimed recording artist, Kathleen Edwards, as our new champion of hope and ambassador of dignity. We are proud to share the music video for Kathleen's brand new recording of John Lennon's "Love," a song she filled with her powerful emotion and generosity of spirit, all in support of Shepherds of Good Hope.
We are grateful to ISI Live for their support to host the virtual premiere of Kathleen Edwards' "Love" and our concert, "Sing for Hope"!
Then, on June 17th at 7pm join us for a livestreamed concert showcasing more than 10 musicians led by Kathleen as we present an authentic collaboration of local talent to reimagine an iconic classic Beatles tune that reflects the optimism we have with the light shining brightly on our community and those experiencing homelessness.
Questions? Email us at donate@sghottawa.com.
Party Box
Party Boxes are Sold Out! Thank you to everyone who purchased one.
To those who paid for $10-local delivery, we will email you to confirm delivery details. Free curbside pick up is at 855 Industrial Avenue, Unit 9. We will email you to arrange curbside pickup details.
Musicians
We are so proud to partner with 10 local musicians who believe that music amplifies the voices of people experiencing homelessness to tell their story. Through the universal language of music, we want to lift our community spirit following a long, cold lonely winter with a pandemic, lockdowns, outbreaks, closures, and restrictions.
We are also delighted that some of our own residents at the Oaks will provide their own musical talent in Sing For Hope!
Listen to our special Spotify playlist, featuring the musicians of Sing For Hope, plus a few of our summer favourites:
Our Hosts
We are pleased to welcome back Kurt Stoodley and Katie Griffin as hosts of this year's Sing for Hope concert!
Kurt Stoodley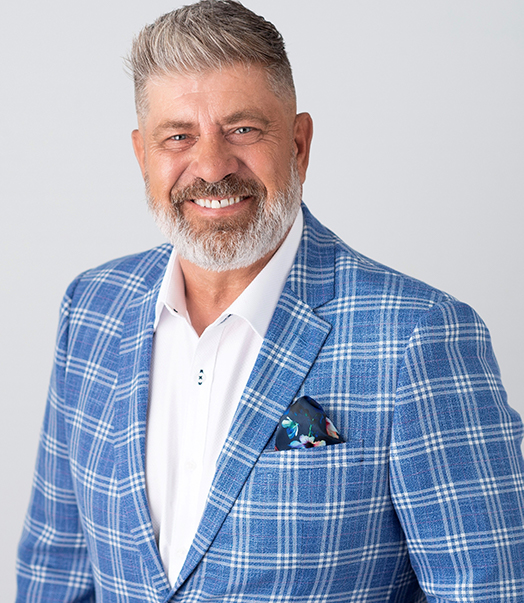 A former broadcaster who spent over 30 years in Radio and Television, Kurt is now carving out a career as a Realtor in Ottawa, working with ReMax Affiliates for the past 7 years.
Married to Erin Lannan of Miramichi NB, Kurt has 2 Children, Shannon and Keeghan, who both live in Halifax NS. He is also a proud Grandfather to Colin and Nora, who both call him "Bop"!
Always happy to help out in the community, Kurt continues to give back, helping with various charities and initiatives in Ottawa, including the Shepherds of Good Hope!
Katie Griffin

Katie Griffin has spent a decade covering the biggest stories in Ottawa and across Eastern Ontario.
Katie started her career at CTV Ottawa where she has been a reporter, producer and the co-anchor of CTV News at 6 on weekends. In January 2020 she took on the newly created role of multi-skilled journalist: shooting, writing and editing her own stories for television, radio and online audiences.
Katie graduated from Carleton University with a Bachelor of Journalism honours degree and a minor in law. She also studied American Sign Language.
Prior to CTV Ottawa, Katie interned at Global News in Toronto and at CBC's foreign bureau in London.
When she's not in the newsroom, Katie loves to travel, spend time with family, volunteer at community events and whip up sweet creations in the kitchen.
Sponsorship
As a sponsor of Sing for Hope you can make an immediate and tangible impact on our community.
Funds raised will go directly to the innovative programming and services that Shepherds of Good Hope provides 24 hours per day, 365 days per year. Did you know that a sponsorship of $5000 will help to serve 2000 meals in our community soup kitchen?
Sing for Hope is a unique opportunity for you to highlight among other community-minded businesses your products and/or services across of Shepherds of Good Hope's network. This event promises to attract corporate and community leaders who interested in building trustworthy and transparent relationships across our community. If your business or organization would like to be a sponsor for Sing for Hope, please email Sara Rad, Manager of Major Gifts and Legacy Giving to receive our Sponsorship Package. She can be contacted at srad@sghottawa.com. We can't wait to hear from you!
We want to thank the following for their amazing support as sponsors for Sing for Hope, presented by:

Thank you to our sponsors:
Thank you to our partners
Donate Today!
When all other doors have been closed – Shepherds of Good Hope remains open for those when help is needed the most. Almost 500 people have a safe and warm place to sleep each night at Shepherds of Good Hope. Shepherds goes beyond just the basic supports provided by a homeless shelter, we serve individuals with complex mental health, substance use disorders and a history of trauma.
We foster hope and reduce harm through our innovative programs, services and partnerships. Shepherds provides 24-hour on-site support and wrap-around services that provide dignified care without relying on emergency services. In fact, if you see an ambulance or police car outside of our shelter, chances are they are dropping someone off for care, not picking them up!
Can't attend the event or want to support Shepherds of Good Hope further? Please consider making a donation today.
Buy Tickets
Our ticketing portal is closed in preparation for our concert – if you have any questions or need a last minute ticket, please email us at donate@sghottawa.com.