This Spring, You Can Help Colin and the Shepherds Team Welcome
57 Individuals Home!
For most of his life, Colin has called Ottawa home. He knew he wanted to give back to his community as there's so much reward in helping someone through pivotal moments in their life. He spent 15 years working in youth mental health, and has now been part of the Shepherds of Good Hope team for almost seven years.
This spring, he will help open the doors to our newest supportive housing residence on Merivale Road. This means 57 individuals currently experiencing homelessness will have a permanent place to call home! Those apartments are not just homes for shelter but also open the door to a future full of potential for the people moving in.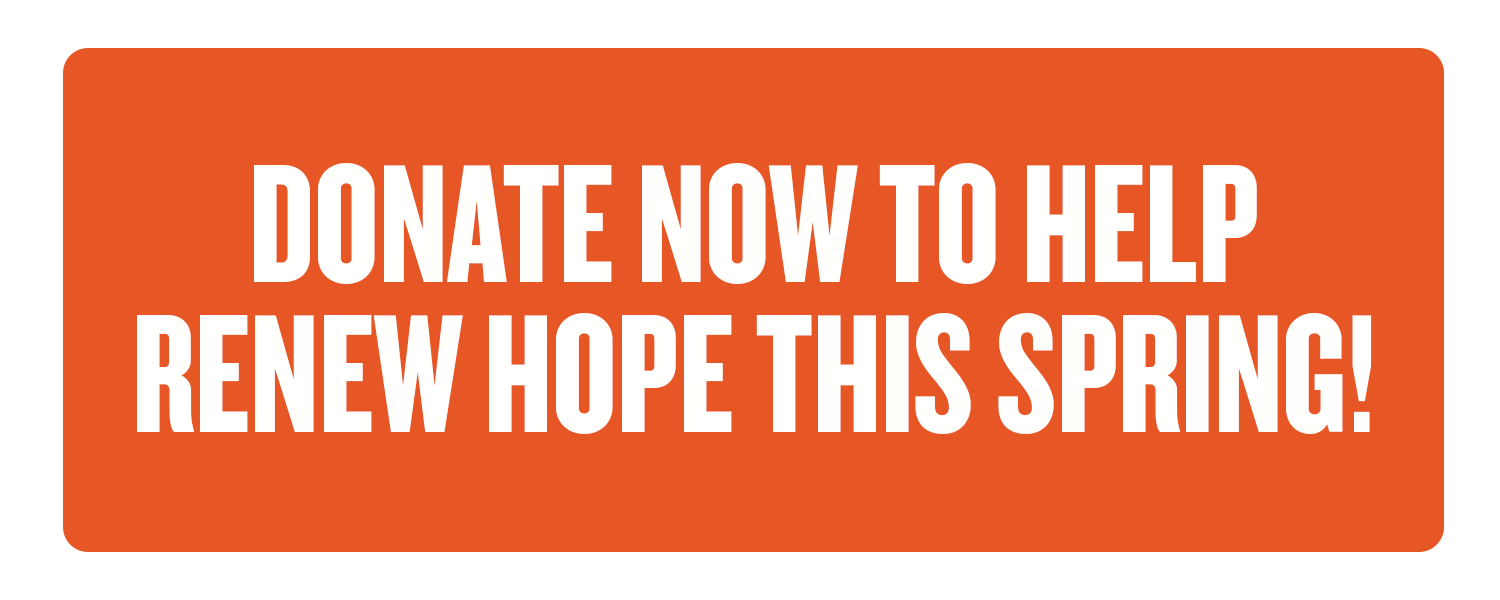 When he first joined Shepherds, Colin had an idea in his head of what working in the emergency shelter would be like.
"I was surprised when I began to understand the true face of homelessness in our community," explains Colin. "We see seniors. We see newcomers. We see individuals struggling with generational trauma, mental health, and substance use. There is no one face of who Shepherds serves; our community is as diverse as the city around us."
Colin says that working at the shelter he used to say the ultimate goal was to put himself out of work. Now, he's working harder than ever to provide supportive housing, because by doing so it will mean that people will have the supports they need to move out of chronic homelessness.
Supportive housing is critical to Ottawa's response to the current housing and homelessness crisis. By providing safe and stable housing and access to wrap-around support services, Shepherds of Good Hope can help individuals overcome the challenges that have led to housing instability and move towards a brighter future.
Our newest residence opening on Merivale Road follows the housing first model. The shelter is a challenging environment to find stability. Staff at Shepherds of Good Hope meet individuals where they are without judgment. This new building will not only provide individuals with an apartment of their own, but also encourage healthy socialization and provide around-the-clock support to individuals.
Colin describes supportive housing is like saying , "We've got you," by giving people a stable place to grow, recover, and thrive.
This is not the first time Shepherds has welcomed individuals to a home of their own. We have seen great success with our five other supportive housing residences across the city. In fact, once we have everyone moved into this new residence, we will have more people in supportive housing than in our emergency shelter. A huge milestone in achieving our vision of homes for all!
Successes happen every day.
"I remember when we opened the Richcraft Hope Residence," said Colin. "We had an older woman who used to be a social worker but had faced some personal challenges that led to her struggles with housing. She was overjoyed with genuine emotion and gratitude the day she moved into our residence. However, it wasn't just her response that made me realize what an impact having a place to call home had made. She took pride in her apartment, decorated her space, and even adopted a cat."
He explains that to her, the apartment was a stress-free space to call her own. She managed to maintain so much poise during all she had been through and to see the comfort and confidence she developed was almost indescribable.
Behind that apartment door is a world of possibility. It's an environment that helps create stability, independence, autonomy, and dignity. And when we help foster those things, the possibilities are endless.
Colin recalls a 40-year-old man, who for the first time bought a brand-new piece of furniture. He took the time to build it very diligently and the pride he had was overwhelming. He brought each staff member up to his room to view and admire his accomplishment.
"It is amazing to see the confidence that grows when people are given the space to flourish," said Colin. "I wish I could show you what I see daily; It is not something that I can put a dollar value on. You are giving people more than a place to live; you are helping ensure an individual's basic needs are met and, in turn, allowing them to realize and understand their full potential. When you give someone the agency to make their own choices, their pride and growth is astounding."