We can't wait to welcome you back to Jingle for Hope 2021! Join us on Dec. 7th (tonight) at 7pm.
What Is It?
Shepherds of Good Hope is excited to bring back "Jingle for Hope", a FREE holiday virtual fundraiser. Enjoy an evening of storytelling while having dinner on Tuesday Dec. 7th at 7pm. We will share inspiring and heartfelt stories of how people just like you have made a positive impact on so many individuals who live right here in our community. During this holiday season, we will share stories of hope, gratitude, and commitment. More importantly, we will showcase how each person in our community can make a positive change in the lives of women and men who are experiencing homelessness and those who turn to Shepherds for support through essential programs.
Our Hosts
Hosted by two prominent community leaders, Katie Griffin and Kurt Stoodley, this virtual evening of storytelling will invoke feelings of nostalgia, togetherness and inspire storytelling of those who have turned to Shepherds during their most trying times.
Katie Griffin
Katie Griffin has spent nearly a decade covering the biggest stories in Ottawa and across Eastern Ontario.
Katie started her career at CTV Ottawa where she has been a reporter, producer and the co-anchor of CTV News at 6 on weekends. In January 2020 she took on the newly created role of multi-skilled journalist: shooting, writing and editing her own stories for television, radio and online audiences.
Katie graduated from Carleton University with a Bachelor of Journalism honours degree and a minor in law. She also studied American Sign Language.
Prior to CTV Ottawa, Katie interned at Global News in Toronto and at CBC's foreign bureau in London.
When she's not in the newsroom, Katie loves to travel, spend time with family, volunteer at community events and whip up sweet creations in the kitchen.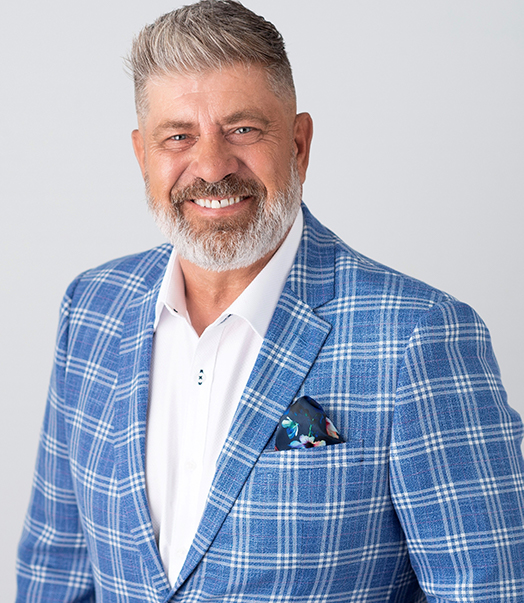 Kurt Stoodley
A former broadcaster who spent over 30 years in Radio and Television, Kurt is now carving out a career as a Realtor in Ottawa, working with ReMax Affiliates for the past 7 years.
Married to Erin Lannan of Miramichi NB, Kurt has 2 Children, Shannon and Keeghan, who both live in Halifax NS. He is also a proud Grandfather to Colin and Nora, who both call him "Bop"!
Always happy to help out in the community, Kurt continues to give back, helping with various charities and initiatives in Ottawa, including the Shepherds of Good Hope!
Where Does My Donation Go?
Shepherds of Good Hope goes beyond serving meals in our soup kitchen and creating shelter for those who need it most. We believe in creating homes for all, community for all and hope for all. We foster hope and reduce harm in Ottawa for people struggling with trauma, mental health, and substance use disorders through our innovative programs, partnerships and services.
Jingle for Hope will directly support innovative programs and services that Shepherds of Good Hope provides 365 days a year. We provide food, shelter, and housing services, and have done so before the pandemic, during the pandemic, and we will continue to do so after the pandemic. Now more than ever, we need your support to help make a difference in the lives of women and men experiencing homelessness in our community!
Can't join us on December 7th? Donate ahead of time!
Thank You To Our Sponsors
Thank you to our Partners